Esalen
Esalen Massage is characterized by long sweeping oiled strokes punctuated with deep specific work, passive joint movement and personal connection to create a state of awareness and energized relaxation in the receiver. The emphasis is less on stimulating physiological processes than on creating an environment to inwardly sense one's body with the able guidance of the massage therapist. This holistic approach joins body to mind and soul. Read more about the Esalen Massage technique.
Somatic Integration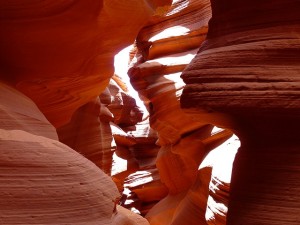 Somatic Integration is a form of holistic bodywork. The goal is to restructure the whole body and, through touch, enter emotional and spiritual levels. In 12 sessions, the client concentrates on individual body regions and, through the interaction, becomes aware of the whole body. The increased attentiveness resulting from the bodywork improves circulation, stimulates the lymphatic circulation, and leads to finer feeling of the breath and the energy flows of the body.
Session 1 – Chest and neck
Session 2 – Basic pelvic work
Session 3 – Feet and legs
Session 4 – Deep pelvic work
Session 5 – Inside leg and pelvic floor
Session 6 – Abdominal and lumbar region
Session 7 – Back of the legs
Session 8 – Back
Session 9 – In-depth work on neck and face
Session 10-12 – Intuitive application of the techniques to bring the experience of the individual body parts in an experiential context
Since no one client is like the other, I tailor the classic 12 sessions to each client's specific needs. Pace and depth of the work depend on the specific development process. A session is a sequence of different techniques, but all are not compulsory, for example, to have a complete classic session.
CranioSacral Techniques
CranioSacral work is a gentle, hands-on approach that releases tensions deep in the body to relieve pain and dysfunction and improve holistic health and performance. Using a soft touch, which is generally no greater than 5 grams of pressure, I release restrictions in the soft tissues that surround the central nervous system. CranioSacral techniques are increasingly used as a preventive health measure for their ability to bolster resistance to disease. They are effective for a wide range of medical problems associated with pain and dysfunction.
Massage for Pregnant Women
Pregnant women deserve a very special care and attendance. I focus my work on the back, shoulders and neck. And also the legs are worked on to set the blood and energy in motion. I carefully create a very individual massage to support every woman's need and well-being.
4 Hands for 2 People
I will guide each one of you through a 4-hands-massage on the other for about 30 minutes. Both of you will enjoy the pleasure of being massaged by 4 hands. This is a very special event!